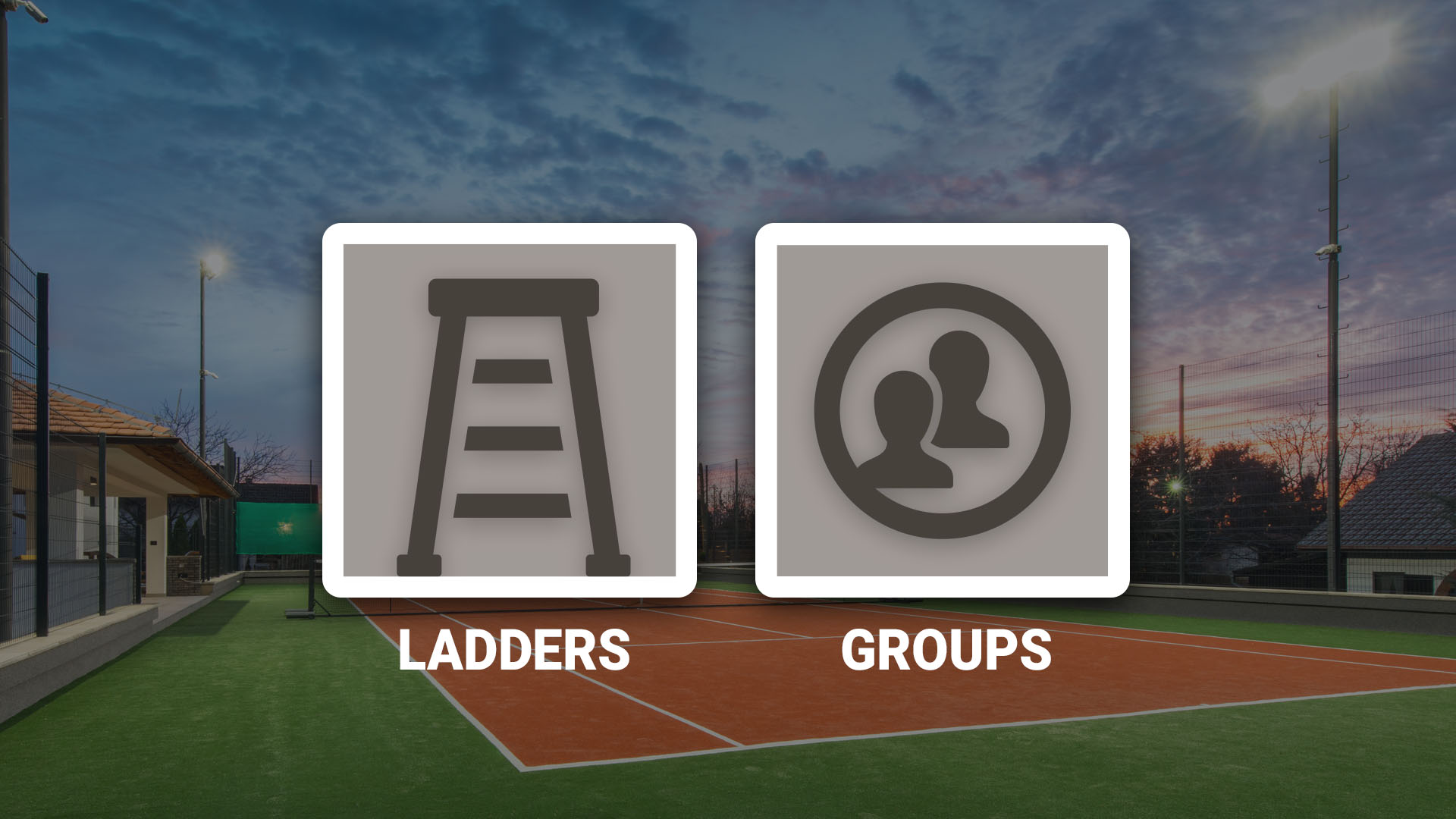 We are very excited to announce Smashpoint Tennis Ladder & Group Management for singles and doubles. This has been in the works for a long time and we are thrilled to release it in September 2021. First, ladders and groups will be available in our web app followed by our popular iOS app. The new functionality is tightly integrated with our existing platform so result entry and overall management is extremely easy. We would like to thank all of our Tennis friends for your support and interest. Here is a quick overview:
TENNIS LADDER
Organize competitive play for singles or doubles
Run your ladder with a Leap Frog or Accrual point system
Invite unlimited players to join and enter ladder results
Use a start and end date (optional)
Rankings are based on points
See ranking changes +/- in last 7 days
Share a ladder with a public URL
Create unlimited ladders with Pro

TENNIS GROUP
Segment and track players
See results for singles, doubles, and practice automatically
Rankings are based on win/loss results
See results and rankings for the last 7, 30, 90, 180 days and per year.
Share a group with a public URL
Create unlimited groups with Pro

Please get in touch if you have any questions or feedback.
https://smashpoint.pro/wp-content/uploads/2021/08/smashpoint-ladder-preview-thumb.jpg
1080
1080
Jürgen Altziebler
https://smashpoint.pro/wp-content/uploads/2017/01/smashpoint-weblogo-lg.png
Jürgen Altziebler
2021-08-26 16:26:38
2021-08-30 13:02:38
Smashpoint Preview: Tennis Ladders & Groups