Smashpoint 1.0 Release Notes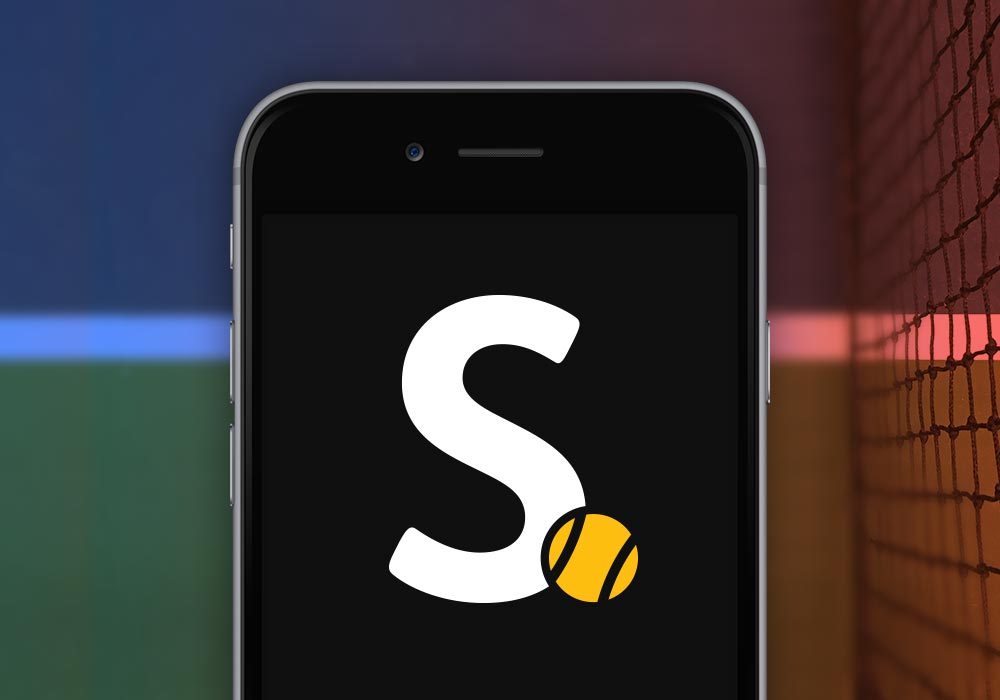 This 1.0 Release Includes:
• Smashpoint iOS App for iPhone and iPad 👍
• Smashpoint Cloud API 👍
Download the Smashpoint App from the Apple App Store for free! 🎾
Track a Live Match or Log a Finished Match
Enter your court location, date, surface and time. Singles or doubles, choose from seven scoring rules to enter your match result. Analyze your own tennis statistics like an ATP or WTA pro.
Log Your Practice Sessions
Store your practice activities such as serve, forehand, backhand, slice, volley, smash, lob to get a full picture of all your activities on court.
Stay Connected with Players
See connected player's match and practice results from anywhere.
View Your Activity
Review your match and practice results. Head to Head, All time or by year. Indoor, Outdoor, Surface, Time on Court, Locations, Tie-Breaks, Deciding Sets, After Winning 1st Set, After Losing 1st Set, vs Right and Left Handers
Your Data in the Private Cloud
Your match and practice data is stored on Amazon's world class servers – secure and private. You never have to worry about upgrading your iPhone or iPad- just download Smashbook and log in.
Match Format and Scoring Options
• Best of 3: Tie-Break Sets (Example: ATP 1000 Master)
• Best of 3: No Tie-Break in 3rd Set (Olympics)
• Best of 3: Match Tie-Break in 3rd Set (Example: ATP Doubles, Club Tournaments)
• Best of 5: Tie-Break Sets (Example: US Open Men's Singles)
• Best of 5: No Tie-Break in 5th Set (Example: Wimbledon Men's Singles)
• 8 Game Pro Set (Example: US College Tennis)
• 4 Game Pro Set (Example: Junior Tournament)
Match Activity Log Details
Summary Statistics (All time, by year), Aces, Double, Faults, 1st Serve %, 1st Serve Won, 2nd Serve Won, Break Points Saved/Won, Service Games, Service/Return Games Played, Total Points Won, Date, Time, Court Name, Surface, Facility: Indoor or Outdoor, Logged by, Head to Head Results
Practice Options
Player 1 + 2, Player 1 with Coach / Trainer
Practice Activity Log Details
Serve, Forehand, Backhand, Slice, Volley, Smash, Lob, Date, Time, Court Name, Surface, Indoor/Outdoor, Logged by
—
More about the Smashbook Cloud API
We designed and engineered Smashbook from the ground up.  It's a modern software that lives in the cloud (with a fancy API) and is made for tennis and tennis only.  This allows us to securely store and compute all tennis data so players can see professional level analytics. Our Cloud API was built with the future in mind, so we can easily add features for Club or Tournament management in later iterations. 

—
What are we working on next?
• Smashbook Web App 🖥
• Smashbook Cloud API & iOS App improvements 📱
• Smashbook App for Apple Watch ⌚️
—
Feedback Welcome!
Your comments, bug reports, and ideas will help us to improve the quality of future Smashbook releases. Please get in touch. We would love to hear from you or join us on Facebook or Twitter.
https://smashpoint.pro/wp-content/uploads/2017/03/sm-blog-release-onev2.jpg
700
1000
Jürgen Altziebler
https://smashpoint.pro/wp-content/uploads/2017/01/smashpoint-weblogo-lg.png
Jürgen Altziebler
2016-05-30 08:00:36
2017-03-31 10:07:42
Smashpoint 1.0 Release Notes